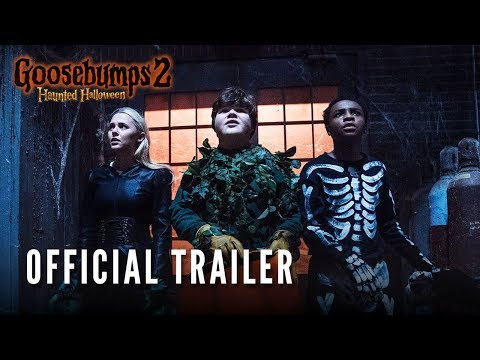 Adults and older children, especially readers of the Goosebumps book series will enjoy this sequel to the 2015 film.
Slappy, the evil ventriloquist dummy steals the show in this older childrens' horror/fantasy and even the adults will find themselves laughing. When collecting junk in the neighbourhood, best friends, Sonny and Sam come across Slappy the dummy and an old Goosebumps book that has never been published.
The R.L. Stine book unleashes a bunch of evil monsters, this time on Halloween and Slappy is determined to run havoc on a small town once again.
You will never look at a gummy bear or a pumpkin in the same way again.
The colour, animated characters and special effects mixed with live action add to the film's non-stop adventure.
Stars Madison Iseman, Jeremy Ray Taylor, Caleel Harris, Ken Jeong and Jack Black
For more great movie ideas visit Village Cinemas Launceston
By Bronwen Hartas