KitKat launches Collab with MILO that will Break the Internet
This could be the greatest collab since we added Milo to milk, KitKat has launched a bar packed with MILO making it the ultimate Aussie break.
Chocolate lovers will be licking their lips over a KitKat packed with MILO that combines the classic crisp wafer and smooth milk chocolate Australians know and love, with a delicious MILO choc-malt fudge filling.
The new range will be available in three mouth-watering formats for your break - block, bar and chunky – each boasting a memorable MILO flavour.
Nestlé Head of Marketing (Confectionery), Joyce Tan said: "We're beyond thrilled and proud to announce KitKat's biggest ever collaboration with KitKat packed with MILO."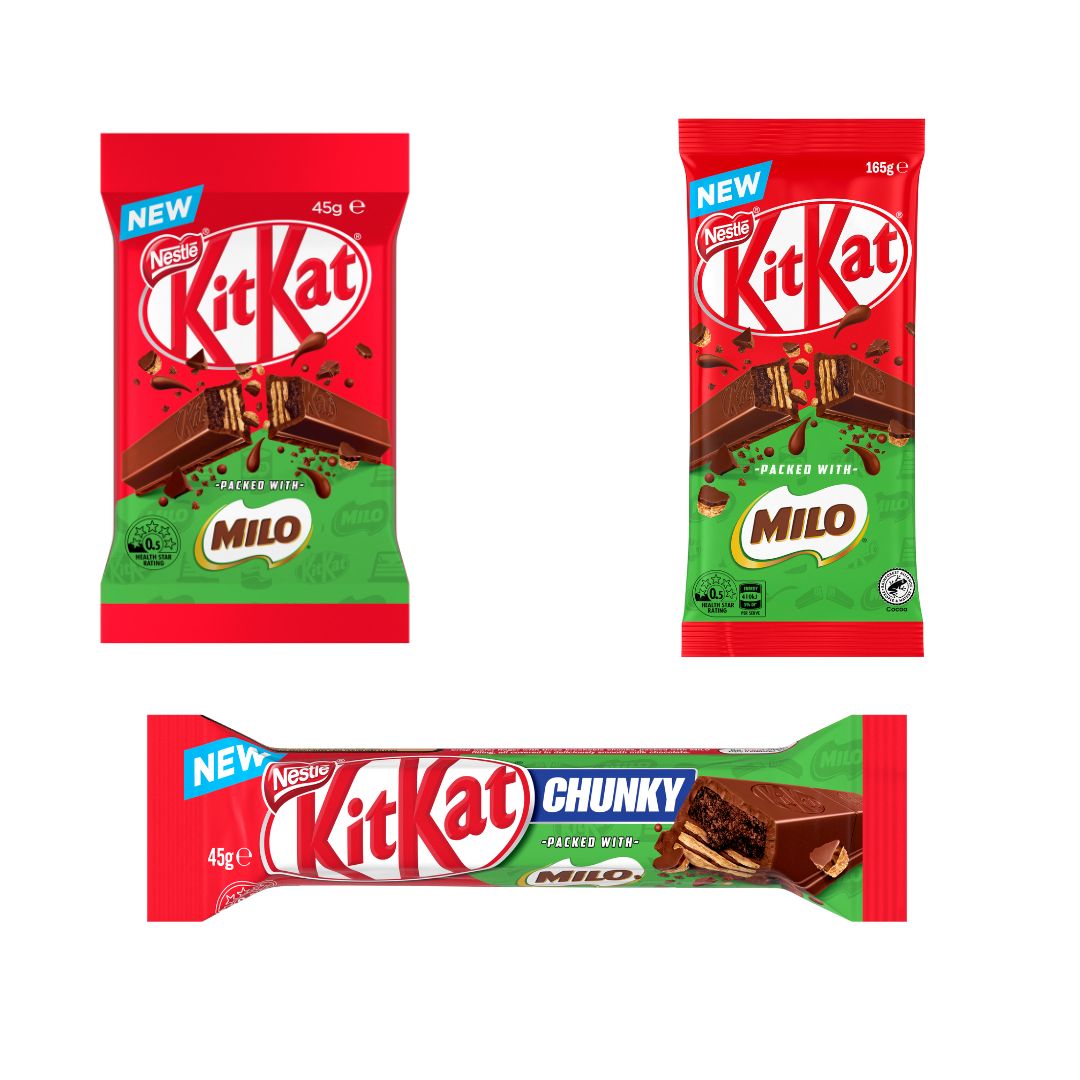 "We know KitKat lovers are passionate about how they eat their KitKat and similarly, MILO fans have unique ways of enjoying their hot or cold MILO. So now, we can't wait to see how Aussies enjoy their KitKat packed with MILO!"
KitKat packed with MILO is available from late July in three formats: KitKat packed with MILO Block (170g, RRP $5.00), KitKat packed with MILO Bar (45g, RRP $2.00) and KitKat Chunky packed with MILO (47g, RRP $2.00)
But hang on, we need to explore the best way to eat this as a winter snack.
Grab a cup of coffee or tea and bite off the ends of the bar then suck your warm drink like a straw. Let's give it a go and see if it works.
That flavour combo could be better than the classic TimTam Slam!