Red Carpet Fashions at the American Music Awards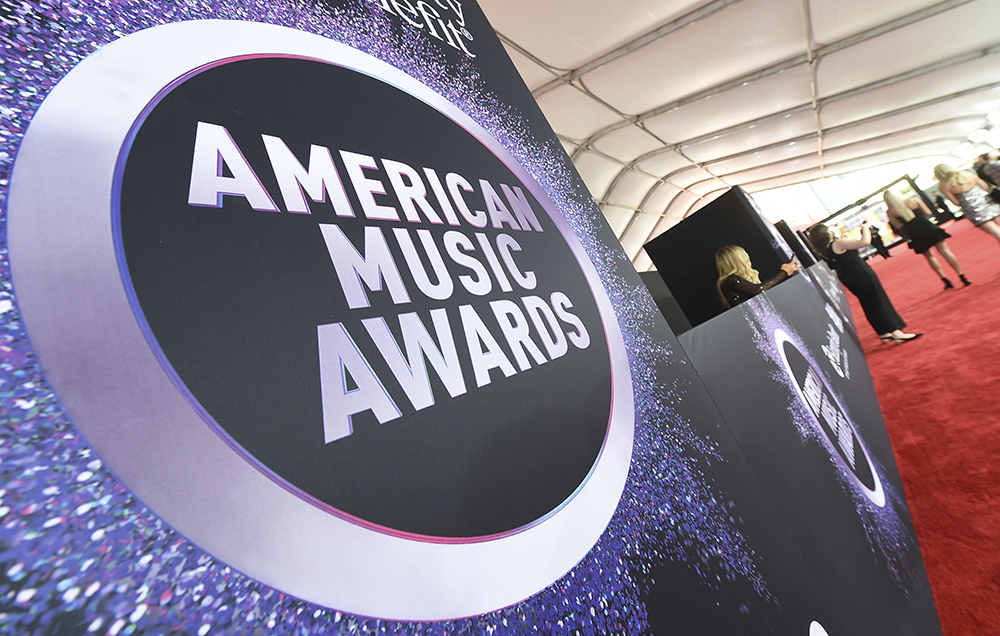 The red carpet at the American Music Awards, at the Microsoft Theater in Los Angeles (Photo by Jordan Strauss/Invision/AP)
The American Music Awards are currently underway in Los Angeles, this year's awards are being hosted by R&B singer Ciara and will see performances by Selena Gomez, the Jonas Brothers, Dua Lipa and many more!
The ceremony will feature some of the biggest names in the music industry and artists will have all eyes on them as they make their way down the red carpet.
While we are very keen to see who takes home the awards on this big night we're also frothing over the fashion.
We've done a close inspection of 2019 AMA red carpet looks and handpicked some of our "best and worst" dressed.
Which choices stand out for you?
Selena Gomez
.@SelenaGomez 💚 #AMAs pic.twitter.com/OFPc4CQyzd

— American Music Awards (@AMAs) November 25, 2019

Jamie Lee Curtis
Before she stars in @KnivesOut (in theaters Nov 27!) @jamieleecurtis joined us on the #AMAs red carpet. pic.twitter.com/2FOqSuQPPm

— American Music Awards (@AMAs) November 25, 2019

Dua Lipa
Don't Start Now because @DUALIPA is rocking a show-stopping number at the #AMAs pic.twitter.com/yBTuA0qpno

— Entertainment Tonight (@etnow) November 25, 2019

Thomas Rhett
Date night for performer, @ThomasRhett! 💕 #AMAs pic.twitter.com/S4KLoHi8zd

— American Music Awards (@AMAs) November 24, 2019

Diplo
OK @diplo, I see you 🤠 #AMAs pic.twitter.com/KIKsglzVKS

— American Music Awards (@AMAs) November 24, 2019

Alyson Stoner
.@AlysonStoner lookin' like a million bucks! #AMAs pic.twitter.com/PxlYPLKutj

— American Music Awards (@AMAs) November 24, 2019

Shawn Mendes
We're gonna need a moment... @ShawnMendes is proving the #AMAs red carpet is a shirt-optional affair. pic.twitter.com/sU5NoOn2pU

— Entertainment Tonight (@etnow) November 24, 2019

Kesha
I'M WEAK! @KeshaRose #AMAs pic.twitter.com/KgDXdnOi9F

— Music Choice (@MusicChoice) November 24, 2019

Patrick Starrr
Shine bright like @patrickstarrr ✨ #AMAs pic.twitter.com/oMzP8sEI9R

— American Music Awards (@AMAs) November 24, 2019

Lauren Jauregui
How gorgeous is our red carpet host @LaurenJauregui?! 👸🏻 #AMAs pic.twitter.com/FKPpbsXAbS

— American Music Awards (@AMAs) November 24, 2019

Ciara
.@ciara is pulling double duties tonight as #AMAs host and red carpet stunner! pic.twitter.com/WstAhhJwso

— Entertainment Tonight (@etnow) November 24, 2019

Lizzo
.@Lizzo is HERE to kick off the #AMAs red carpet! 🧡 pic.twitter.com/bAeYMTWpGs

— InStyle (@InStyle) November 24, 2019

Sofia Carson
.@SofiaCarson knows all the ways to be wickedly glamorous on a red carpet ✨ #AMAs pic.twitter.com/tQoirXU4vH

— Entertainment Tonight (@etnow) November 24, 2019

Billie Eilish
.@BillieEilish stands out on the #AMAs red carpet. pic.twitter.com/0CSTuBUxZD

— Pop Crave (@PopCraveMusic) November 25, 2019

Camila Cabello
Couldn't pick one @Camila_Cabello pic so you get all of them #AMAs pic.twitter.com/vjMb0zB82t

— Music Choice (@MusicChoice) November 25, 2019

Kelly Osborne
*Spotted* at the #AMAs: The #LadybugMask herself, @KellyOsbourne!

(📷: Getty Images) #etalkRedCarpet #TheMaskedSinger pic.twitter.com/LzRDB1gtvM

— etalk (@etalkCTV) November 25, 2019

Dan Levy
*Spotted* at the #AMAs: The #LadybugMask herself, @KellyOsbourne!

(📷: Getty Images) #etalkRedCarpet #TheMaskedSinger pic.twitter.com/LzRDB1gtvM

— etalk (@etalkCTV) November 25, 2019

Shania Twain
.@ShaniaTwain said "Let's go girls," and then reminded them all who the 👑 is!!!! 🙌🇨🇦

(📷: Getty Images) #etalkRedCarpet #AMAs pic.twitter.com/ZyNZLtNeRw

— etalk (@etalkCTV) November 25, 2019

Kane Brown
Country star @kanebrown got way more than One Thing Right with this #AMAs look! 🔥🔥 #etalkRedCarpet

(📷: Getty Images) pic.twitter.com/gvVmA5RZDx

— etalk (@etalkCTV) November 24, 2019

Billy Porter
We are NOT worthy of @theebillyporter. That's it. That's the tweet. #AMAs https://t.co/yjIzq1SUet pic.twitter.com/zLgtxeUApz

— TooFab (@TooFab) November 25, 2019

Maya Hawke
Wow, Maya Hawke is a vision at tonight's #AMAs -- More photos here: https://t.co/yjIzq1SUet pic.twitter.com/TC6uH8Du7x

— TooFab (@TooFab) November 25, 2019

Taylor Swift
All eyes are on @taylorswift13 tonight -- Every must-see #AMAs sighting here: https://t.co/yjIzq1SUet pic.twitter.com/yyuNsHXSNF

— TooFab (@TooFab) November 25, 2019

Post Malone
Sun's out, tongue's out 😋 @PostMalone #AMAs pic.twitter.com/hj075o7lJy

— Music Choice (@MusicChoice) November 25, 2019